The AquaBed is the revolutionary bed heating system that replaces traditional electric blankets with a safe solution that eliminates all fire hazards and health risks. AquaBed systems accomplish this by removing all electrical components from your sleeping area and replacing them with safe, soft heat.
Instead of using electric wires, the AquaBed utilizes hot water circulation to evenly distribute heat across your bed. Every AquaBed system includes two components:the AquaBed Heater and Mattress Pad, which is available in all conventional bed sizes.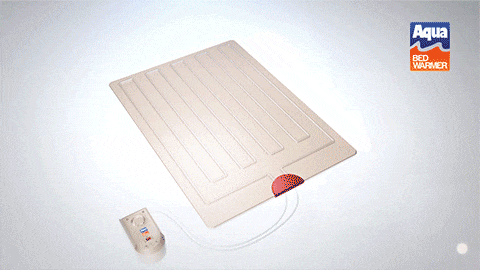 The AquaBed Heater is a device that can be placed underneath or besides your bed on a nightstand. The heater contains a heating coil and motor that operate silently to warm up and pump water through the AquaBed Mattress Pad. The AquaBed Mattress Pad sits on top of your mattress, ideally underneath a fitted sheet and blanket to insulate the heat generated by the system. Inside of this cotton mattress pad is a tubing system through which warm water is pumped.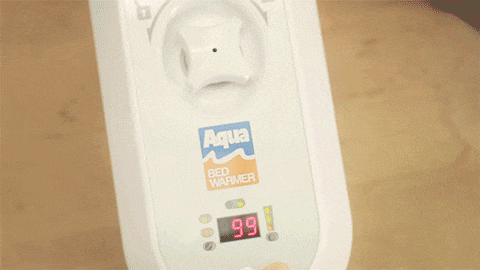 As warm water circulates through the AquaBed Mattress Pad, your bed's mattress, sheets, and pillows are all heated to your ideal temperature. You can set this temperature on the AquaBed Heater between 50º-158ºF, or 10º-70ºC. In addition to temperature, the AquaBed Heater also has a programmable run timer, which can be set from 1 to 24 hours.
The reason why the AquaBed is the safest way to heat your bed is because during all you are sleeping on is a cotton pad, PVC tubes, and water. There is no electricity on the bed! In addition, the AquaBed provides degree-by-degree temperature control, preventing overheating. Both of these factors are beneficial to anyone who wants to sleep better and warmer, but sleeping without electricity-exposure or too much heat is especially important for children, expecting mothers, and seniors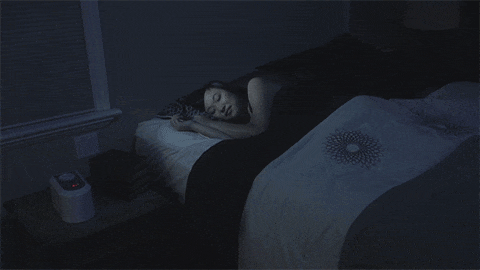 As you and your family are shopping for an electric blanket or heated mattress pad this winter, consider the solution that provides comfort and control without compromising safety: the AquaBed!
The AquaBed is available for Twin, Full, Queen, and King-Size beds, and is backed by a 2-Year Manufacturer's Warranty.